News
NASA Jüpiter'e SpaceX'le gidecek
NASA Jüpiter'e SpaceX'le gidecek
NASA tarafından Europa'yı incelemek için gönderilecek olan uzay aracı Europa Clipper, Elon Musk'ın şirketi olan SpaceX'in Falcon Heavy'siyle fırlatılacak.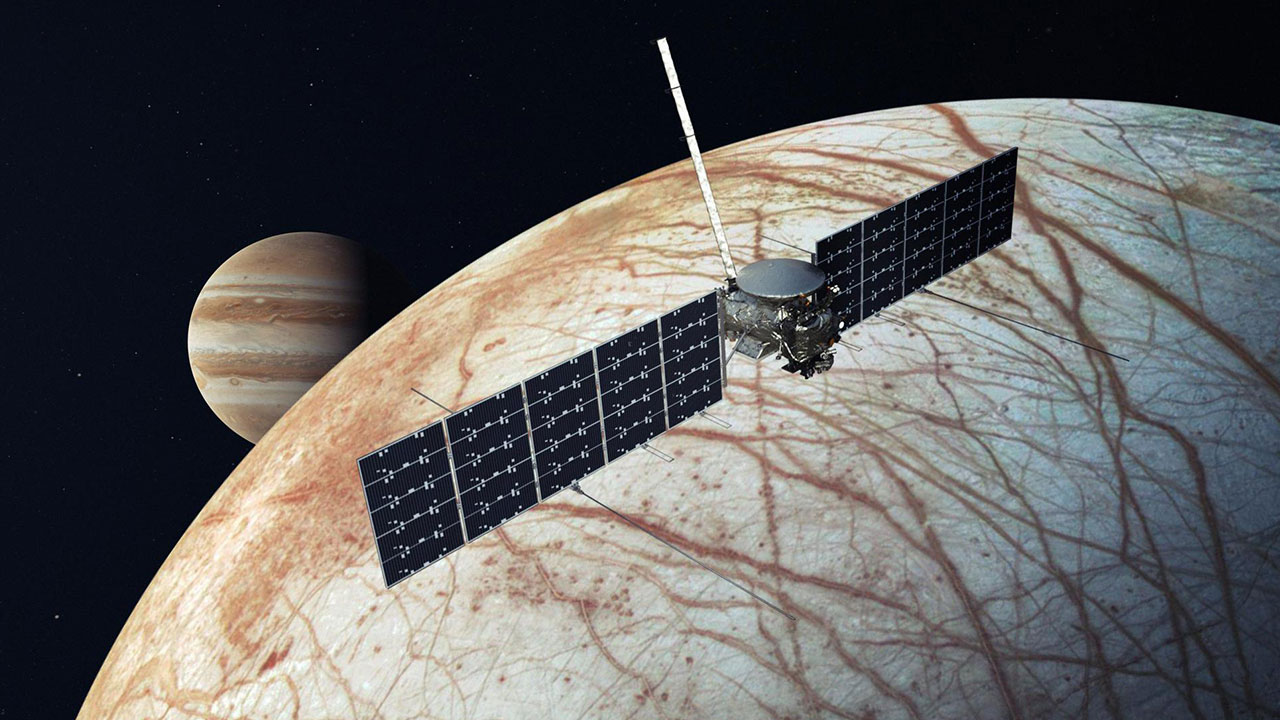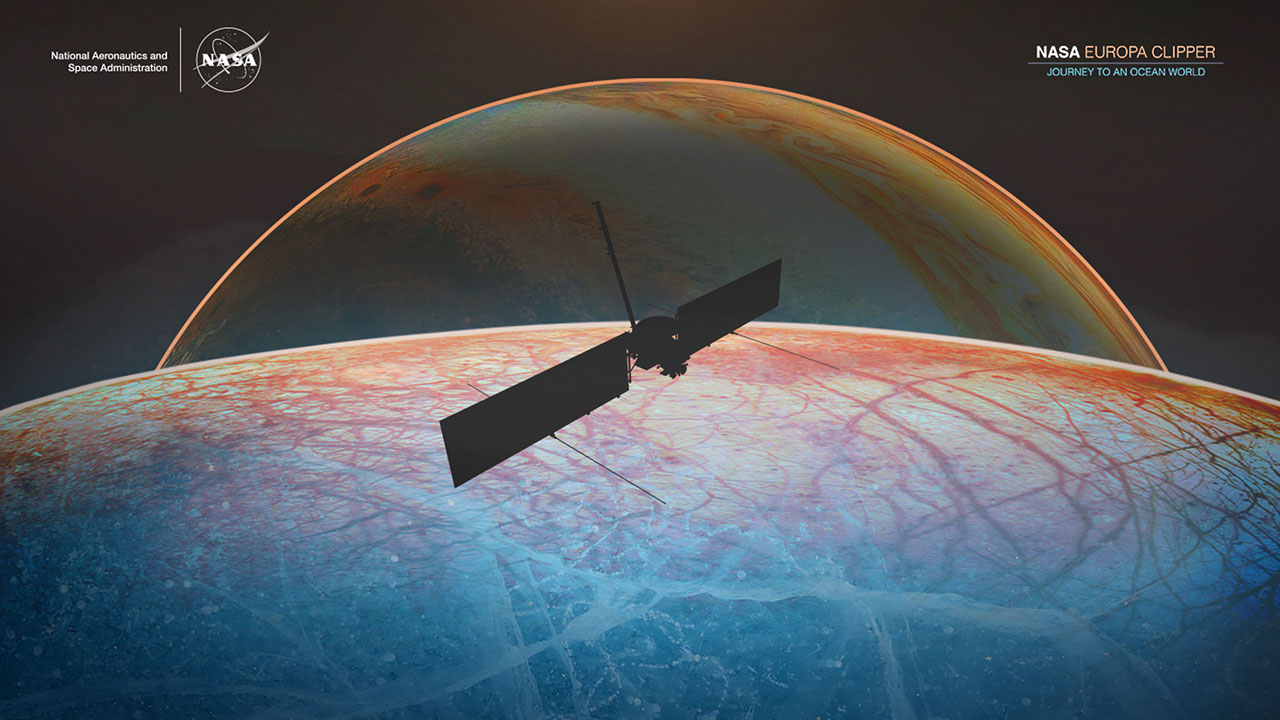 Shift Delete'ta yer alan habere göre, NASA tarafından Jüpiter'in uydusu olan Europa'yı incelemek için bir dizi uçuş gerçekleştirecek olan uzay aracı Europa Clipper, Elon Musk'ın şirketi olan SpaceX tarafından inşa edilen bir Falcon Heavy roketiyle uçuşunu gerçekleştirecek. Amerikan Ulusal Havacılık ve Uzay Dairesi NASA, SpaceX tarafından inşa edilen Falcon Heavy roketi için şirkete 178 milyon dolar gibi bir rakamı ödeme kararı aldı. Ajans, fırlatmayı 2024 yılında gerçekleştirmeyi planlıyor. EUROPA CLİPPER, AYIN YANINDA 45 KEZ UÇACAK Europa Clipper projesi, NASA tarafından 2015 yılında onaylandı. Ayın yanından 45 kez uçacak olan ve araştırmacılara buzlu kabuğun altında yatan gizemleri göstermeyi hedefleyen uzay aracı, yaşamın desteklenip desteklenmediğini anlamaya yardımcı olacak ekipmanlarla donatıldı. Uzun bir süre boyunca NASA, Clipper aracını ajansın Uzay Fırlatma Sistemi (SLS) göz önünde bulundurulduğunda başlatmak zorundaydı. Ancak SLS'in sürekli olarak ertelenmesi ve bütçenin aşılması, hükümeti düşünceye sevk etti. NASA'da bunun ardından SLS'ye ticari alternatifleri değerlendirmeyi kararlaştırdı. Kısa bir süre sonra da bu işi resmiyete döktü. SLS'nin ilk projesinin 2017 yılında başlaması gerekiyordu. Ancak bu görev Ay çevresinde mürettebatsız bir yolculuk başlatmak için Kasın 2021'e ertelendi. Öte yandan SpaceX, Falcon Heavy roketini ilk olarak 2018 yılında fırlattı ve uyduları uçurmaya 2019'da başladı. Şirket bu yılın başlarında da NASA'nı Ay'ın yörüngesinde dolanan planlı bir uzay istasyonunun iki parçası için nakil işlemlerini gerçekleştirmek üzere seçildi.
SpaceX
SpaceX designs, manufactures and launches advanced rockets and spacecraft. The company was founded in 2002 to revolutionize space technology, with the ultimate goal of enabling people to live on other planets.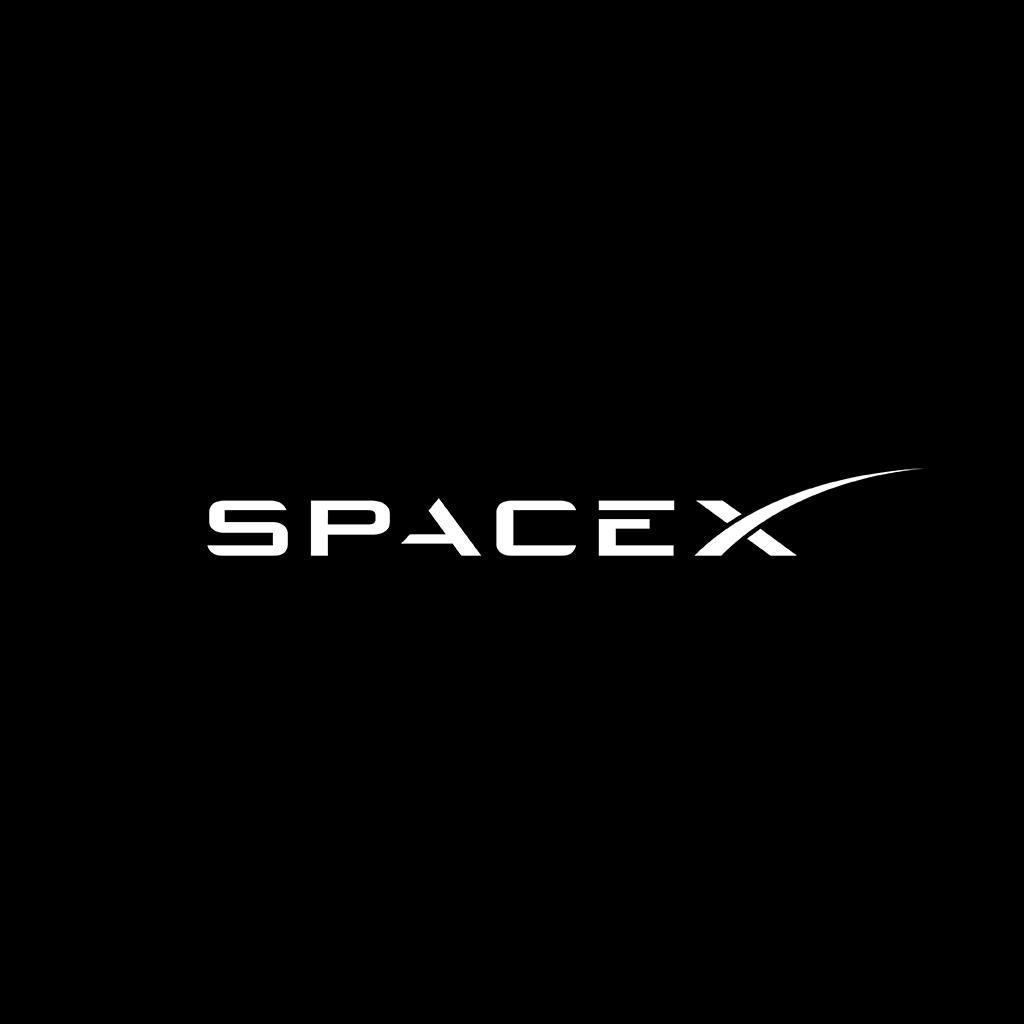 After 167 days, Dragon completes its first long-duration mission.
Dragon is designed to autonomously dock and undock with the International Space Station. However, the crew can take manual control of the spacecraft if necessary.
SpaceX © 2021 TWITTER YOUTUBE INSTAGRAM FLICKR LINKEDIN PRIVACY POLICY
Elon Musks SpaceX lands NASA launch contract for mission to Jupiters moon Europa
SpaceX lands NASA launch contract for mission to Jupiter's moon Europa
Elon Musk's private rocket company SpaceX was awarded a $178 million (€151 million) launch services contract for NASA's first mission focusing on Jupiter's icy moon Europa and whether it may host conditions suitable for life, the space agency said on Friday.
The Europa Clipper mission is due for blastoff in October 2024 on a Falcon Heavy rocket owned by Musk's company, Space Exploration Technologies Corp, from NASA's Kennedy Space Center in Florida, NASA said in a statement posted online.
The contract marked NASA's latest vote of confidence in the Hawthorne, California-based company, which has carried several cargo payloads and astronauts to the International Space Station for NASA in recent years.
In April, SpaceX was awarded a $2.9 billion (€2.46 billion) contract to build the lunar lander spacecraft for the planned Artemis program that would carry NASA astronauts back to the moon for the first time since 1972.
But that contract was suspended after two rival space companies, Jeff Bezos's Blue Origin and defense contractor Dynetics Inc, protested against the SpaceX selection.
The company's partly reusable 23-story Falcon Heavy, currently the most powerful operational space launch vehicle in the world, flew its first commercial payload into orbit in 2019.
NASA did not say what other companies may have bid on the Europa Clipper launch contract.
The probe is to conduct a detailed survey of the ice-covered Jovian satellite, which is a bit smaller than Earth's moon and is a leading candidate in the search for life elsewhere in the solar system.
A bend in Europa's magnetic field observed by NASA's Galileo spacecraft in 1997 appeared to have been caused by a geyser gushing through the moon's frozen crust from a vast subsurface ocean, researchers concluded in 2018. Those findings supported other evidence of Europa plumes.
Among the Clipper mission's objectives are to produce high-resolution images of Europa's surface, determine its composition, look for signs of geologic activity, measure the thickness of its icy shell and determine the depth and salinity of its ocean, NASA said.
Share this article
Nasa selects SpaceX for Jupiter moon mission
Nasa said in the statement that Europa Clipper will conduct a detailed survey of Jupiter's moon and use a "sophisticated suite" of science instruments to probe whether Jupiter's moon has conditions suitable for life.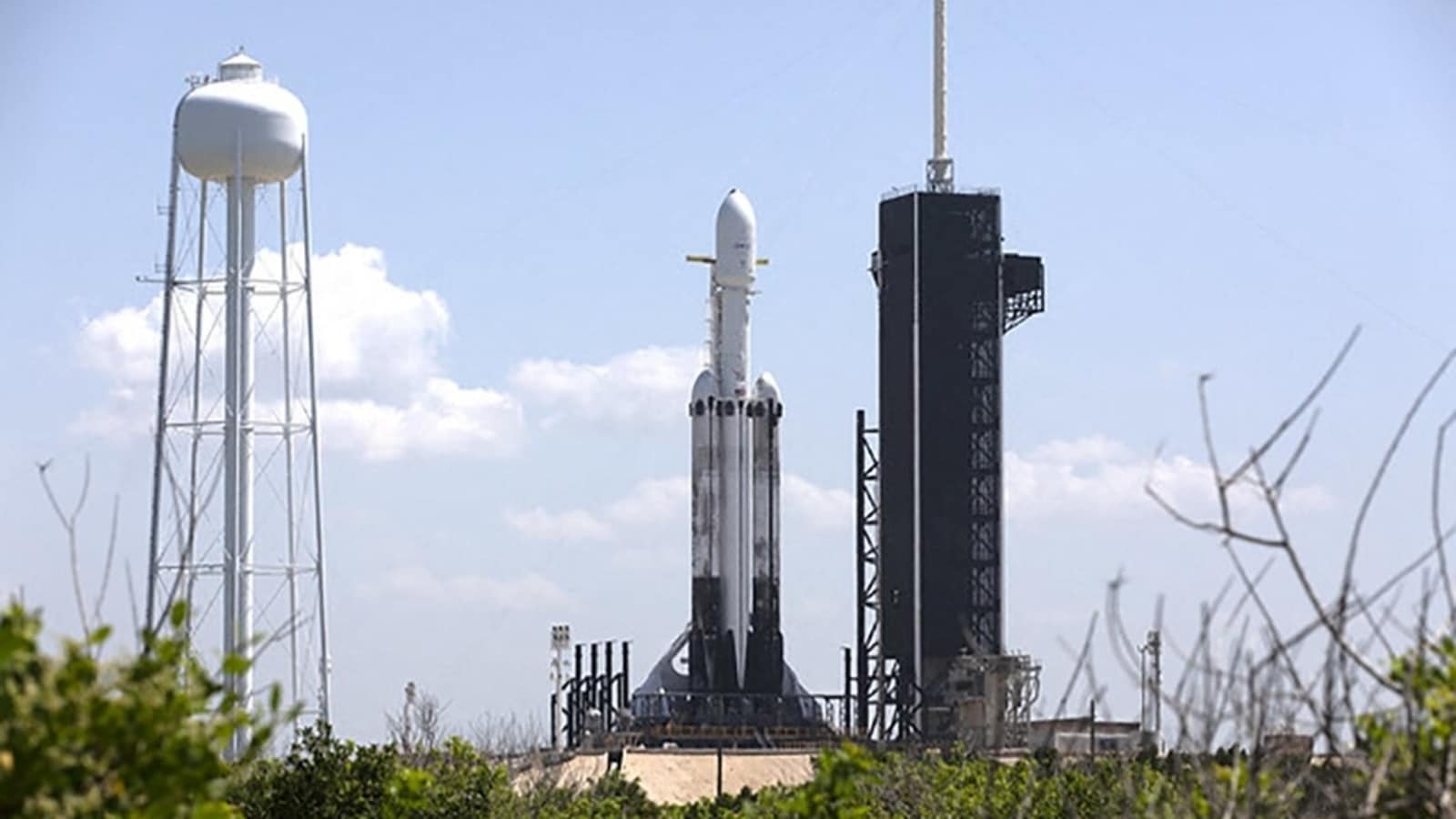 Baby elephant enjoys a snack and a scratch out in the forest. Watch
Meet Sidney, the doggo that loves to 'howl like a baby wolf'. Watch
Homeowners yell 'get off our lawn' at man trying to save neighbour's life
Anand Mahindra posts 'Twitter's magic has worked' after reconnecting with friend
NASA selects SpaceX for mission to Jupiter moon Europa
share this!
Share
Email
July 24, 2021
NASA on Friday said it had selected SpaceX to launch a planned voyage to Jupiter's icy moon Europa, a huge win for Elon Musk's company as it sets its sights deeper into the solar system.
The Europa Clipper mission will launch in October 2024 on a Falcon Heavy rocket from the Kennedy Space Center in Florida, with the total contract worth $178 million.
The mission was previously supposed to take off on NASA's own Space Launch System (SLS) rocket, which has been plagued by delays and cost overruns, with critics calling it a "jobs program" for the state of Alabama where much of the development work is taking place.
While SLS isn't yet operational, Falcon Heavy has deployed on both commercial and government missions since its maiden flight in 2018 when it carried Musk's own Tesla Roadster into space.
It generates more than five million pounds of thrust (22 million Newtons) at liftoff, equal to approximately eighteen 747 aircraft.
The Europa clipper orbiter will make about 40 to 50 close passes over Europa to determine whether the icy moon could harbor conditions suitable for life.
Its payload will include cameras and spectrometers to produce high-resolution images and compositional maps of the surface and atmosphere, as well as radar to penetrate the ice layer to search for liquid water below.
Explore further
© 2021 AFP
Facebook
Twitter
Email
Feedback to editors
Jul 23, 2021
0
Jul 23, 2021
0
Jul 22, 2021
0
Jul 22, 2021
0
Jul 22, 2021
0
19 hours ago
19 hours ago
Jul 23, 2021
Jul 23, 2021
Jul 23, 2021
Jul 23, 2021
Jul 23, 2021
1 hour ago
7 hours ago
12 hours ago
20 hours ago
Jul 22, 2021
Jul 22, 2021
More from Astronomy and Astrophysics
Referans :
www.yenicaggazetesi.com.tr
www.spacex.com
www.euronews.com
www.hindustantimes.com
phys.org